Need a Used Chevrolet near Paterson? Schumacher Chevrolet Little Falls Can Help!
Chevrolet models have rightfully earned the reputation of being some of the most reliable and exciting vehicles on the market. No matter if you are thinking of getting a sports car like the Chevy Camaro or if you want a spacious vehicle like the Chevrolet Tahoe for your family, our inventory has it all.
The Advantages of Choosing One of Our Used Models
There are many reasons why you should trust a used Chevy model, but the best is that they have proven that they can be dependable even if they have been on the road for years. Our inventory includes vehicles from various model years, offering options that are competitively priced so that you can find one that you are comfortable paying for.
The stigma that comes with a used model is that they all have something wrong with them, but that isn'...
Leasing at Schumacher Chevrolet of Little Falls
There are many advantages that come with leasing a Chevrolet over buying one, and our team at Schumacher Chevrolet of Little Falls wants to make sure you know how it could be the right choice for your needs.
What Are the Advantages of Leasing?
Many people don't consider leasing when they are going to get into a new vehicle, but it can be the most cost-effective option in many cases. Leasing a vehicle generally has lower monthly payments than buying one because you are only paying the value difference between the beginning and end of your lease period rather than the total value at the time of buying.
Leasing is also a good choice if you want to always have the most advanced technology. Not every vehicle sees a lot of upgraded technology between model years, but if you have a three-year per...
Schumacher Chevrolet of Little Falls Serving Paterson, NJ
If you are looking for a reliable and exciting vehicle, then a Chevy from Schumacher Chevrolet Little Falls is right for you. Our dealership only offers the most dependable vehicles, having the Chevrolet models that have made themselves a household name.
Why to Drive a Chevrolet Near Paterson, NJ?
There are many cars, trucks, and SUVs from Chevrolet to make sure there will be one with all the features you will need to feel confident while you are behind the wheel. You might want to consider how Paterson, NJ is located only a short distance from the Parkway and in the midst of many other highways, all of which get packed with traffic during rush hour. Features like Lane Keep Assist, Rear Cross Traffic Alert, and Forward Safety Awareness will make sure you and your passengers feel safe in ev...
Why to Choose Schumacher Chevrolet Little Falls for Your Car Loan
Having trouble finding the perfect vehicle? Find the right one but struggling with financing options?
These will be no issue when you choose to shop at Schumacher Chevrolet Little Falls. We have a diverse selection of vehicles for you to choose from, and a team of finance experts who want to make sure you get a car loan that is right for your lifestyle.
Car Loans in Little Falls
Buying a vehicle is a big investment, and our finance experts will be able to work with you to get the payment options that will work with the needs of your life. We work with many lenders so that we have the best chance of helping drivers in just about any financial situation. Our goal is to get you into a vehicle that you will love, making sure it comes at the price that won't add any stress to your life.
Financi...
Should I Buy Used Chevrolet? Wayne, NJ Drivers Answer Why They Choose Used Chevy Cars
Buying a used car, truck, or SUV is a big decision, so it's no wonder why used car shoppers want to do some used Chevy research. We hear these questions so often that we've put together some reasons why buying used Chevy is an excellent option.

Q: Are used Chevy cars reliable?
A: Absolutely! Used Chevrolet cars, trucks, SUVs, crossovers, and commercial vehicles are all well-built, easy to maintain, and incredibly durable and reliable. Drivers are keeping their cars for longer and longer, so it's common to see used Chevy cars running strong for tens of years and hundreds of thousands of miles. All our used Chevy cars are thoroughly inspected and tested for quality as well.

Q: Can used Chevy cars in Wayne, NJ handle the winter weather and rough road conditions?
A: Yes! Chevy cars, trucks, and ...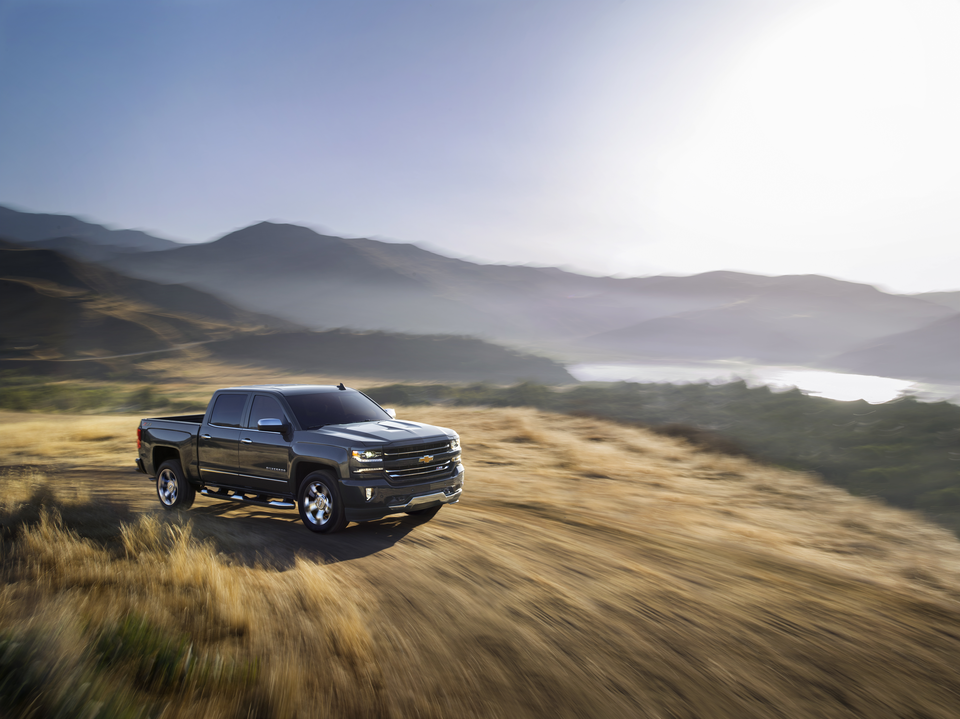 Find a New Chevrolet Model that Meets Your Needs near Hawthorne, NJ
Chevrolet has been manufacturing impressive vehicles for years, and we want to make sure you can find the one that will meet all the needs of your life. When you visit Schumacher Chevrolet Little Falls, our team can help you browse our inventory, making sure we can find you the car, truck, or SUV that has all of the features that you are looking for.

New Chevrolet Options
Our inventory includes a variety of models, this diversity allows us to offer you all of the most popular SUVs, trucks, and cars. If you are looking for a large vehicle, you can choose an SUV like the Traverse, Suburban, and Tahoe. Many people prefer smaller options like the Camaro, Corvette, Impala, or Volt, while others might opt for a truck like the Silverado 1500, Silverado 2500, and the Silverado 3500. No matter what ...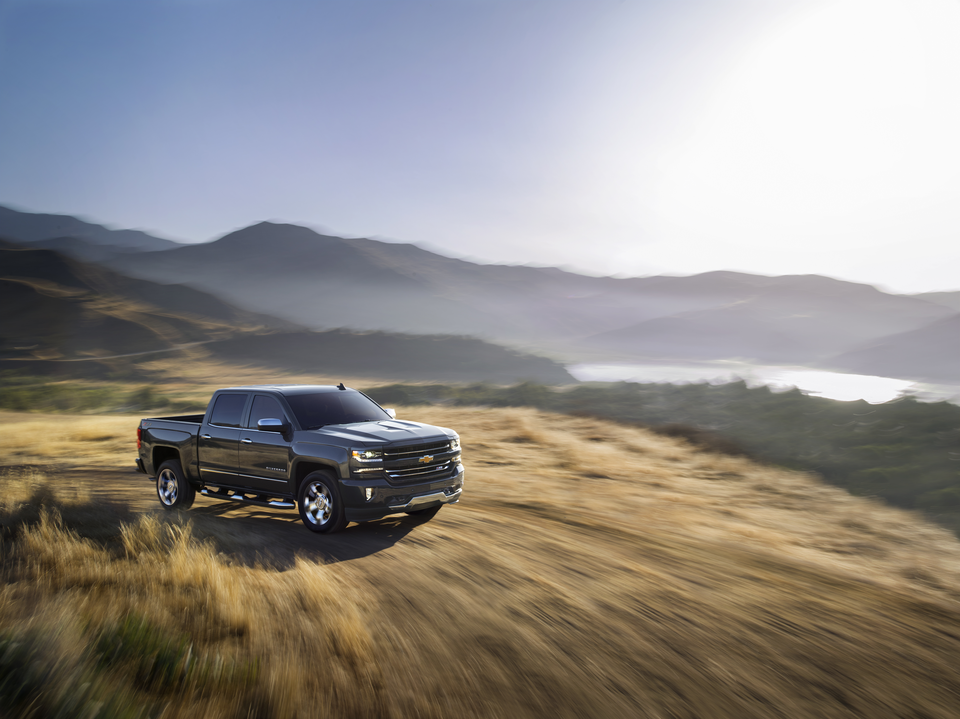 Find Car Financing in Little Falls at Schumacher Chevy
Found the perfect new Chevrolet or used car for sale, but worried about finding the perfect new Chevy lease or used car loan to go with it? Schumacher Chevrolet Little Falls has you covered with our expert auto finance team!

We have the expertise, the connections, and the network of lenders you need to secure the new Chevrolet Equinox lease, new Chevrolet Silverado 1500 loan, or used auto financing that works with your lifestyle, your needs, and your budget.

We offer affordable new Chevy lease and loan options through GM Financial, as well as loans from local lenders for new and used cars, trucks, SUVs, and crossovers. We'll work with your budget, your vehicle of choice, and your trade-in vehicle to help you get the perfect financing on the perfect car.

Want to get a head start and find ou...
Browse Our Selection of Used Chevrolet Models Near Paterson, NJ
When you are looking for some of the most affordable, reliable, and capable vehicles on the market, our team encourages you to take a look at the used inventory at Schumacher Chevrolet Little Falls. Our experts have inspected all of these models, ensuring they will be in the best condition for you.

Why to Choose One of Our Used Chevrolet Models
Being only a short ride from Paterson, NJ, we make it easy to find the model that has all of the features you are looking for. Our selection of used Chevrolet vehicles includes all of the top models - like the Camaro, Equinox, Suburban, Colorado, and Cruze - to make sure you will have plenty of choices at our dealership. We understand that every driver has their own set of preferences when it comes to vehicles, which is why we offer such a diverse se...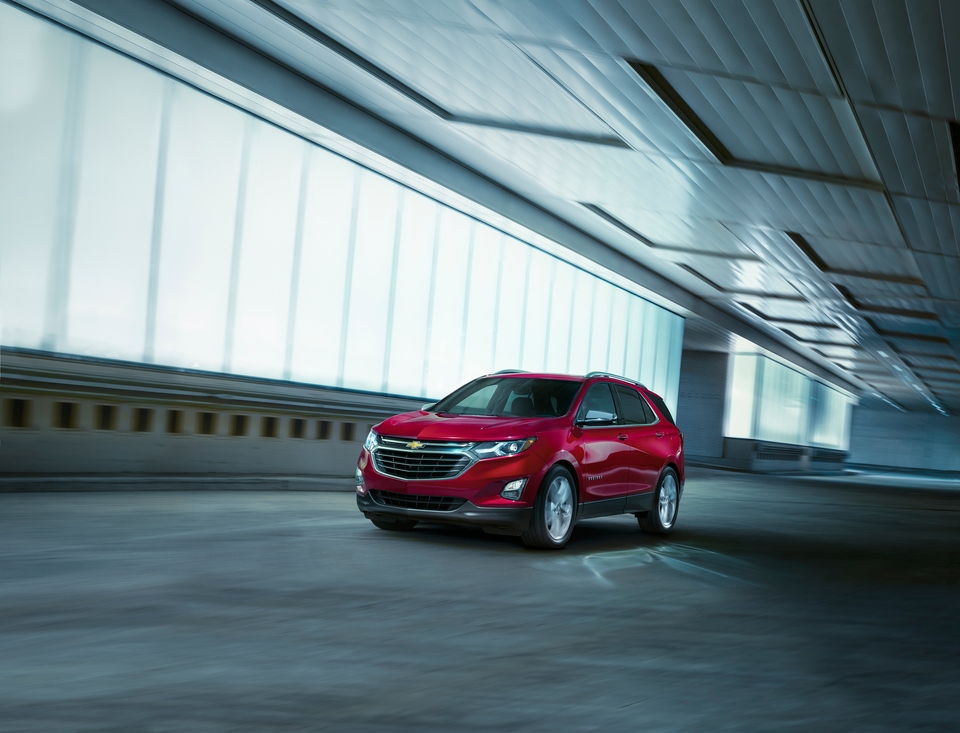 Chevrolet Dealership Serving West Caldwell, NJ
West Caldwell, NJ area drivers can find the best deals on new Chevy cars, trucks and SUVs at Schumacher Chevrolet Little Falls. We're your premier Chevrolet Dealer in the greater West Caldwell area, and we're certain we can help you get moving with an exciting, accommodating and feature-packed new or used Chevy from our showroom floor.

When you choose us as your go-to Chevrolet dealer in West Caldwell, our team will offer a pressure-free, positive shopping experience. We aim to help you find the right Chevy model for your budget, preferences and lifestyle quickly, easily and without stress. We'll find out what your budget looks like, what type of Chevy model you're most interested in and what kinds of features and capabilities you think will be important to have when you're on the road. Be...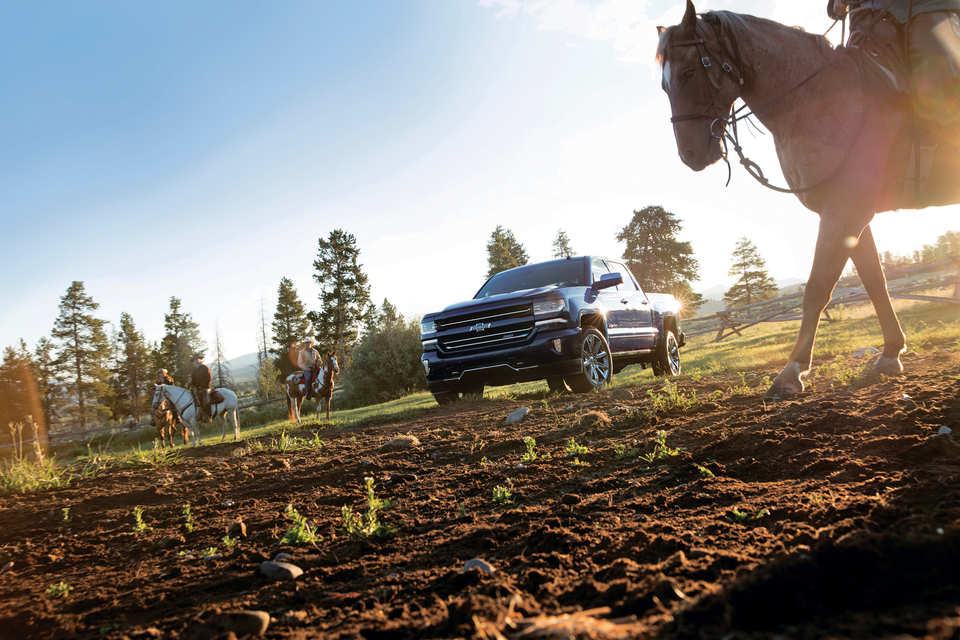 New Chevy Models for West Caldwell Drivers!
What Is the New Chevrolet Lineup?
At Schumacher Chevrolet Little Falls, we are proud to provide excellent vehicles to the West Caldwell community. Chevrolet always offers one of the most diverse lineups, so no matter what you're looking for, you'll find a model that fits your lifestyle. If you're not sure where to start looking, then just explore our quick breakdown of each Chevy vehicle available now.

Cars
If you're commuting constantly or you just need the most efficiency possible, then a Chevy sedan or hatchback is the way to go. For drivers looking to make an impression, check out the Chevy Malibu or Chevy Impala. If you just need something accessible and compact, then consider the Chevy Sonic or the Chevy Cruze.
If you need some extra performance, then check out the sleek Chevy Camaro or...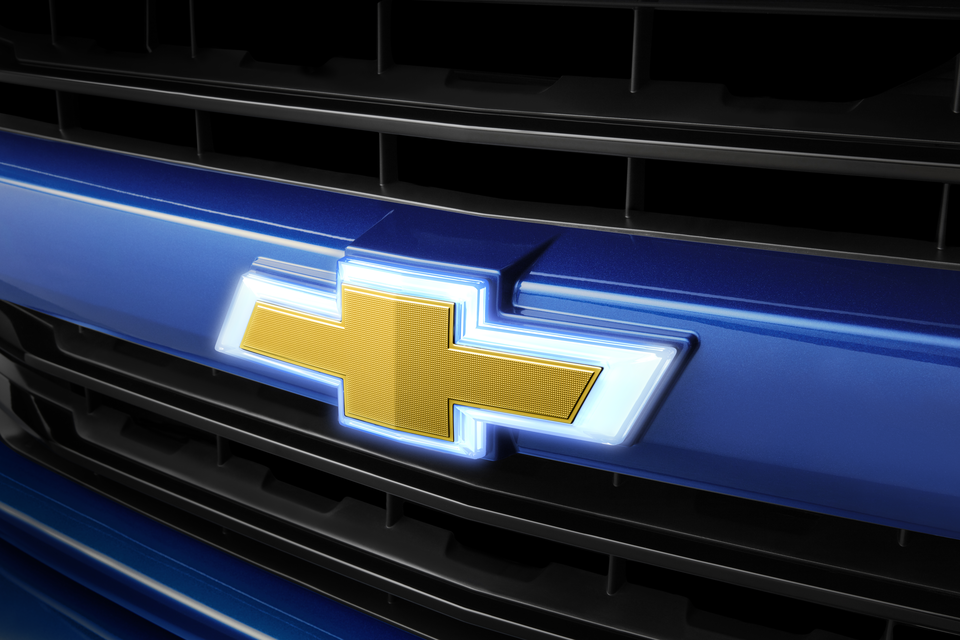 Shop New and Used Chevy Vehicles near Paterson, NJ
If you're on the market for your next vehicle, then Schumacher Chevrolet Little Falls has some of your best options. Whether you're searching for a new or used vehicle, our sales professionals will help you find the model that fits your lifestyle. We have a huge variety of new and used Chevy vehicles so don't hesitate to explore our website and find the model that matches your needs.

Used Vehicles
Paterson drivers shopping on a budget will love our pre-owned cars, trucks, and SUVs. Whether you're looking for something like-new or a vehicle with some miles on it, we've got you covered. Buying used is a great option for drivers that want some more diversity in their options. With a variety of brands, models, and makes, our used inventory has a little something for everyone.
Used vehicles are ...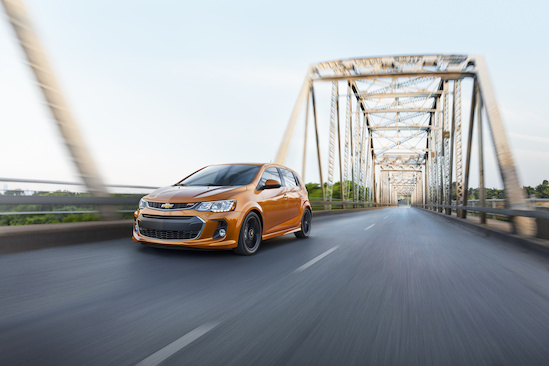 Leasing a New Chevrolet near Paterson NJ
Should I Lease a New Chevrolet Vehicle?

Many new Chevrolet buyers wonder if they should lease or purchase their next new Chevy vehicle. A new Chevy lease can be a smart choice, whether you're from Paterson NJ, Wayne NJ, or here in Little Falls. Here's why:

You love that new-car smell. You can swap out cars every two years when you lease a vehicle, so you'll always be driving a brand-new Chevy car, truck, or SUV. Always fresh paint, perfect interiors, peak performance, and modern styling.

You're a high-tech aficionado. Since you're always in a newer car, you can always get all the latest and greatest Chevy technology available. No adapters, no outdated tech, and no missing out on what's new.

You don't want to mess around with repairs or worry about resale value. Since your new Chevrolet tru...