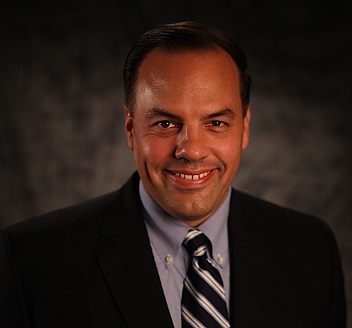 2018 Ingersoll Holiday Kindness campaign
INGERSOLL AUTOMOTIVE COMMUNITY INVOLVEMENT
Ingersoll Automotive is a proud supporter of hundreds of local organizations throughout the years. Whether it be youth sports, academics, churches, schools, local non-profits or assisting with the elderly, we are grateful to have established long lasting relationships as a result of our community partnerships. The smiles we receive in return far exceed the work we put into it. It's because of this that Ingersoll Automotive will continue the tradition of giving back to our wonderful community.
Contact Us with questions! 203-730-5766 x5811
Join Us For A Free Movie Once a Month at the Edmond Town Hall Theater in Newtown!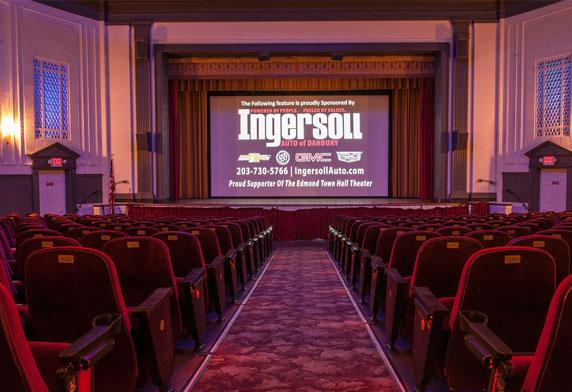 Ingersoll Automotive is Happy to Help the Houstatonic Habitat for Humanity Build a New Home for a Family in New Milford!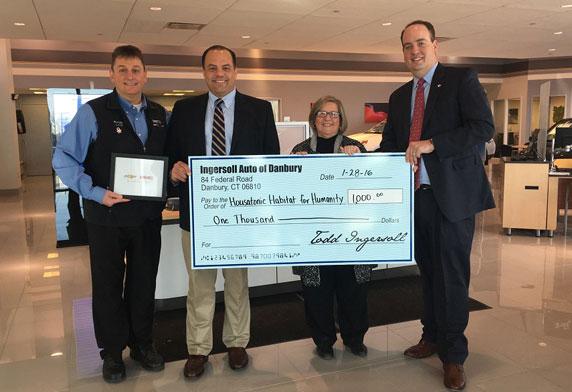 A Food Donation Ingersoll Automotive made to Watertown Social Services from Our Team Member Thanksgiving Food Drive.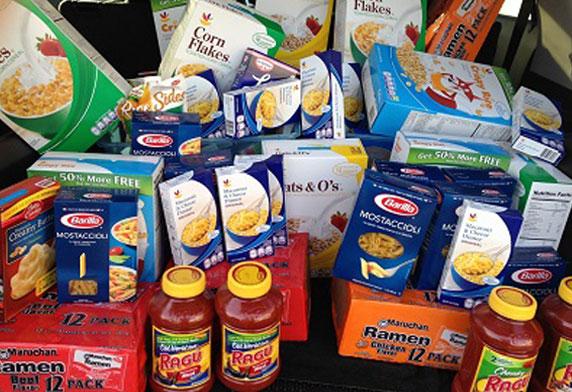 Todd Ingersoll Presenting Laptops to the Principal at Watertown High School (4 years in a row). Ingersoll Auto has donated over 300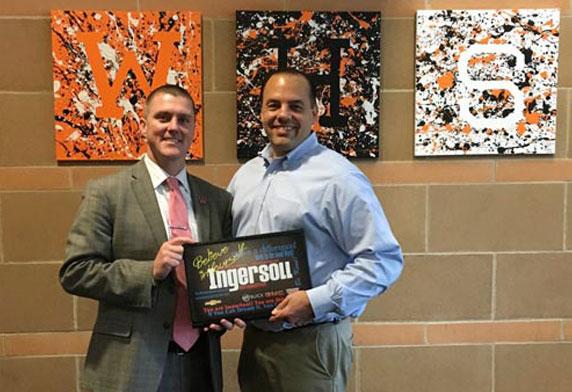 Ingersoll Automotive in Danbury, Pawling, and Watertown Donated Laptops for various High Schools in over 9 Different Towns!
Every month, Ingersoll Auto draws the name of one Bethel Public School Teacher of the Month to win the use of one of our new vehicles for a month.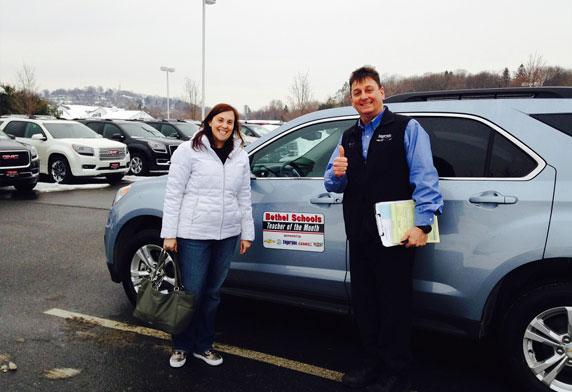 Cadigan Park in Brookfield Scoreboard, Donated by Ingersoll Auto.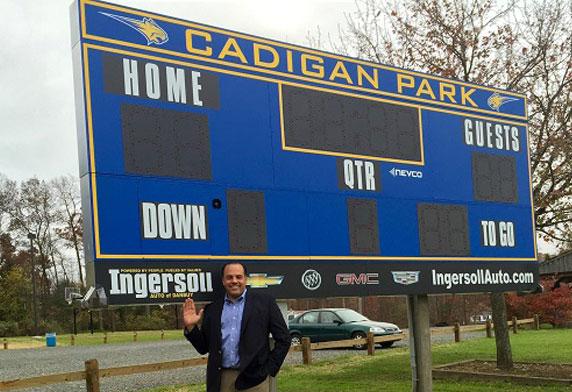 Proud Sponsor of the American Cancer Society Making Strides Against Breast Cancer!