CADILLAC OF LAKE LANIER WILL BE MOVING TO ITS NEW HOME LOCATED ON ROUTE 20 IN CUMMING, GA, MINUTES OFF HIGHWAY 400

Cadillac of Lake Lanier is not just relocating,
it will be moving into a brand-new building.
Why is this a BIG deal, you ask?
This new Cadillac building will be the first of
its kind in the entire country. It will be the
boldest and most sophisticated facility
around with state-of-the-art equipment
and technology.
Cadillac of Lake Lanier is an ELITE Cadillac
Dealer Nationally for Sales, Service and
Parts serving all of Georgia. We will Be the
Brand, Own the Experience, Lead and
Deliver the Exceptional.
THE NEW CADILLAC DEALERSHIP FACILITY CELEBRATES THE CADILLAC BRAND AS A GLOBAL CHAMPION OF EXPRESSIVE LUXURY.

SIDE ENTRY - SERVICE DRIVE - VEHICLE DELIVERY

On approach, luxury customers in every global market will find a familiar yet distinctive new Cadillac store, highlighted by a signature "BONELINE" in the façade, a feature that is bold and iconic in its form, scale and impact. This sets a new tone and impression for our customers and competitors, presenting Cadillac luxury to the world.
The precision and craft of the architectural entry greets the customer with details that convey sophistication, quality and intimacy of scale. The familiar Cadillac crest and script signature confirms the destination, allowing for an unobstructed view into the showroom.
BOLD | SOPHISTICATED | OPTIMISTIC

WELCOME TO THE INTERIOR OF CADILLAC'S NEXT-GENERATION DEALERSHIP FACILITY.
It is here that our customers will be enthralled – and perhaps shocked – by Cadillac's progressive luxury, as evidenced by every thoughtfully considered detail and by interactions that feel inherently less transactional and more akin to relationship building.
Our shared aspiration is to deliver an exceptional and uniquely Cadillac customer experience that, in and of itself, renders Cadillac and our Dealership indispensable in the lives of our customers.
It is at once comfortable, but unmistakably dynamic and alive. Modern, but also possessed of understated warmth. Conducive to conversation and interaction, and discretion when necessary.
It is an immersive distillation of Cadillac's values, and as such a stunning backdrop to showcase an elevated and expanded Cadillac portfolio.
The new Cadillac Dealership Facility celebrates the Cadillac brand as a global champion of expressive luxury.
CADILLAC CERTIFIED SERVICE
CADILLAC CERTIFIED SERVICE DRIVE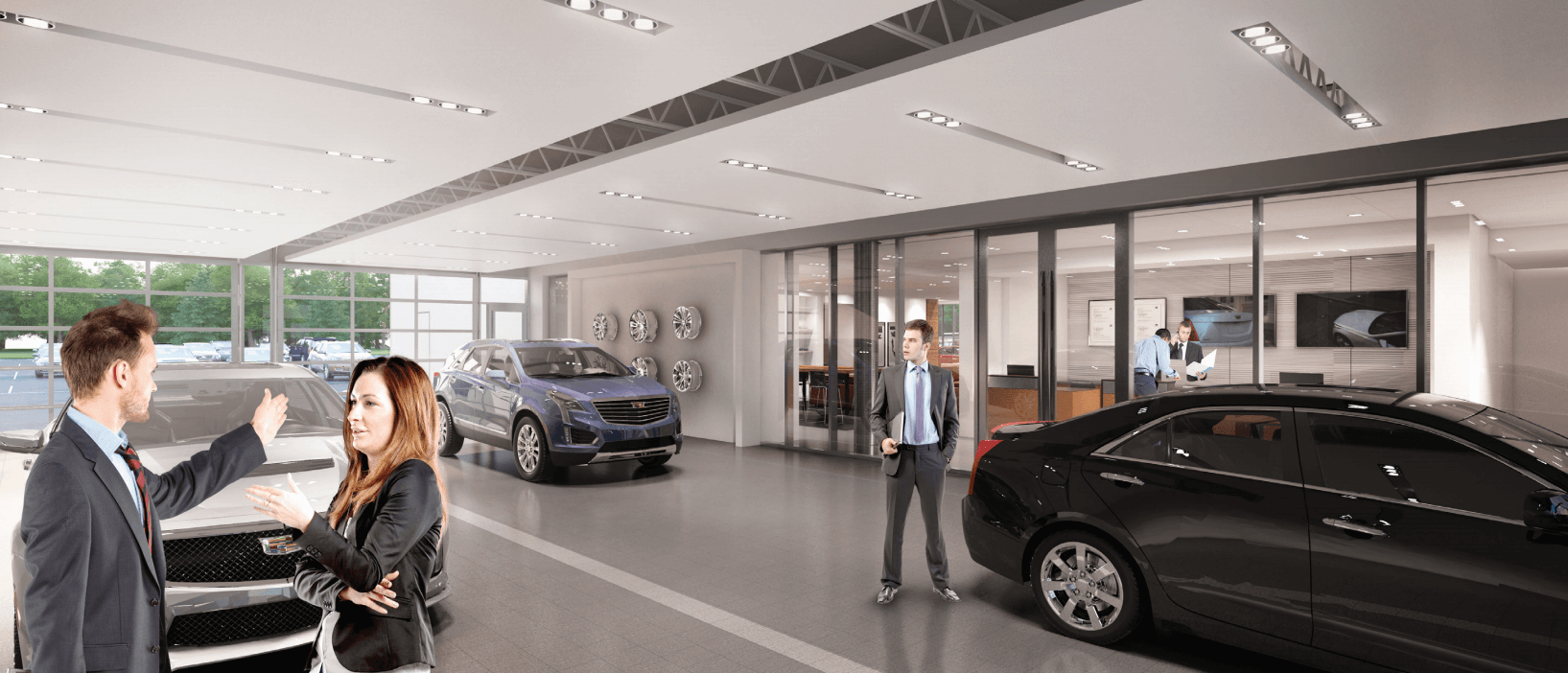 CADILLAC CERTIFIED SERVICE SHOP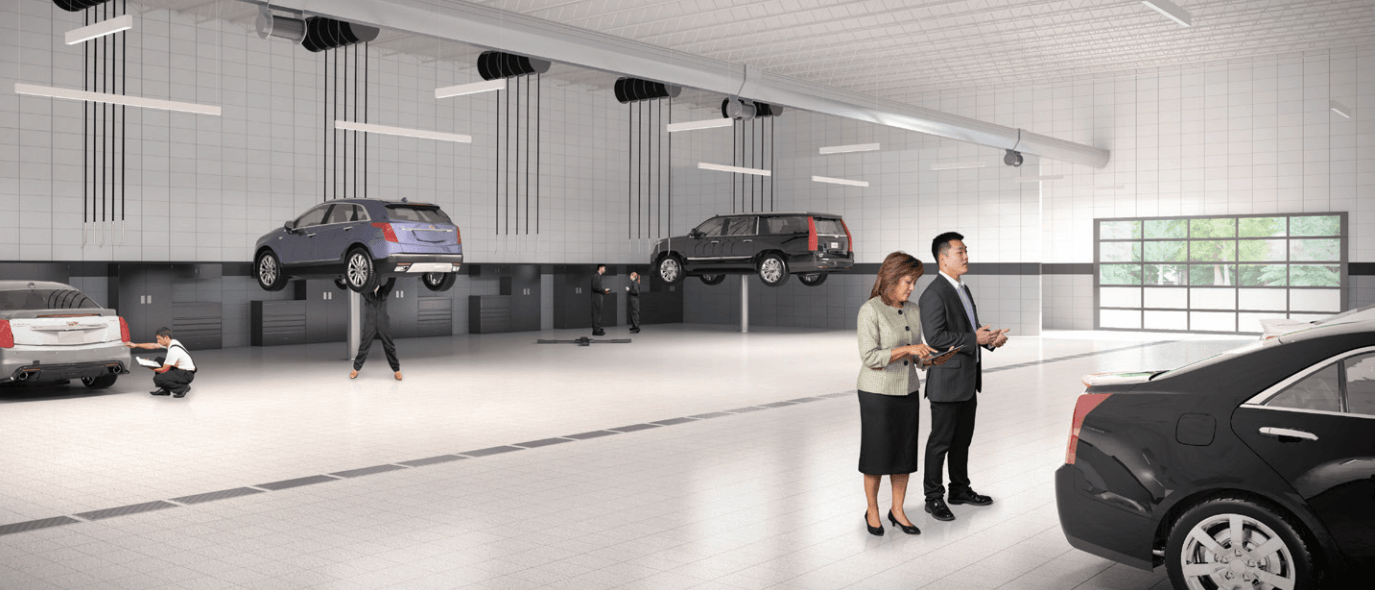 FOR MORE INFORMATION OR DETAILS ON OUR NEW FACILITY, PLEASE CONTACT CADILLAC OF LAKE LANIER AT (770) 535-2200 AND DON'T FORGET TO VIEW OUR CURRENT INVENTORY BELOW: