5 Reasons to Buy a New Cadillac from Cadillac of Lake Lanier
The Cadillac brand has always been synonymous with luxury. Henry Leland founded the innovative company in Detroit, Michigan, during 1902. The company has changed a lot over the past century. One thing that hasn't is that Cadillac remains an American company that is focused on quality. Along with being an American based company, there are a number of reasons to buy into the Cadillac brand. Check out the top five reasons to buy a new Cadillac from Cadillac of Lake Lanier below.
1. Interior Quality


With a Cadillac, you get an interior quality like no other vehicle on the market. Every Cadillac is designed with cut-and-sewn leather, natural woods, and premium metals. When you purchase a new Cadillac, you get a vehicle with and an interior that is crafted to perfection. Every driver and passen...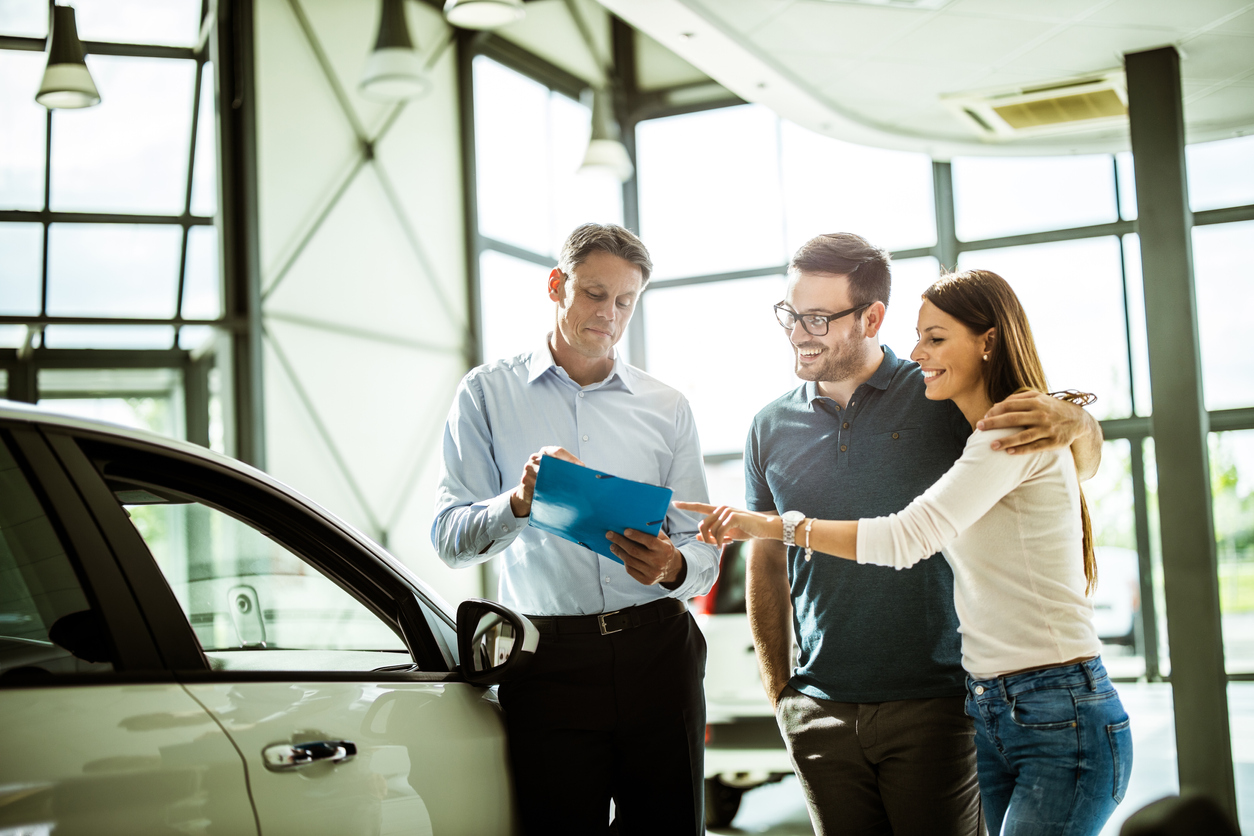 The Upcoming 2021 Cadillac Escalade- All That You Need To Know About It!
For more than a century,
Cadillac
has been one of the foremost innovators in the field of automobile technology. The latest-in-line
2021 Cadillac Escalade
bears testimony to this fact. With new and improved interior and exterior features, the upcoming Escalade is bound to entice you.
However, before you start looking for a Cadillac for sale or a Cadillac dealership near you to
buy a 2021 Escalade
, here is what you should expect in this latest ride.

A Quick Overview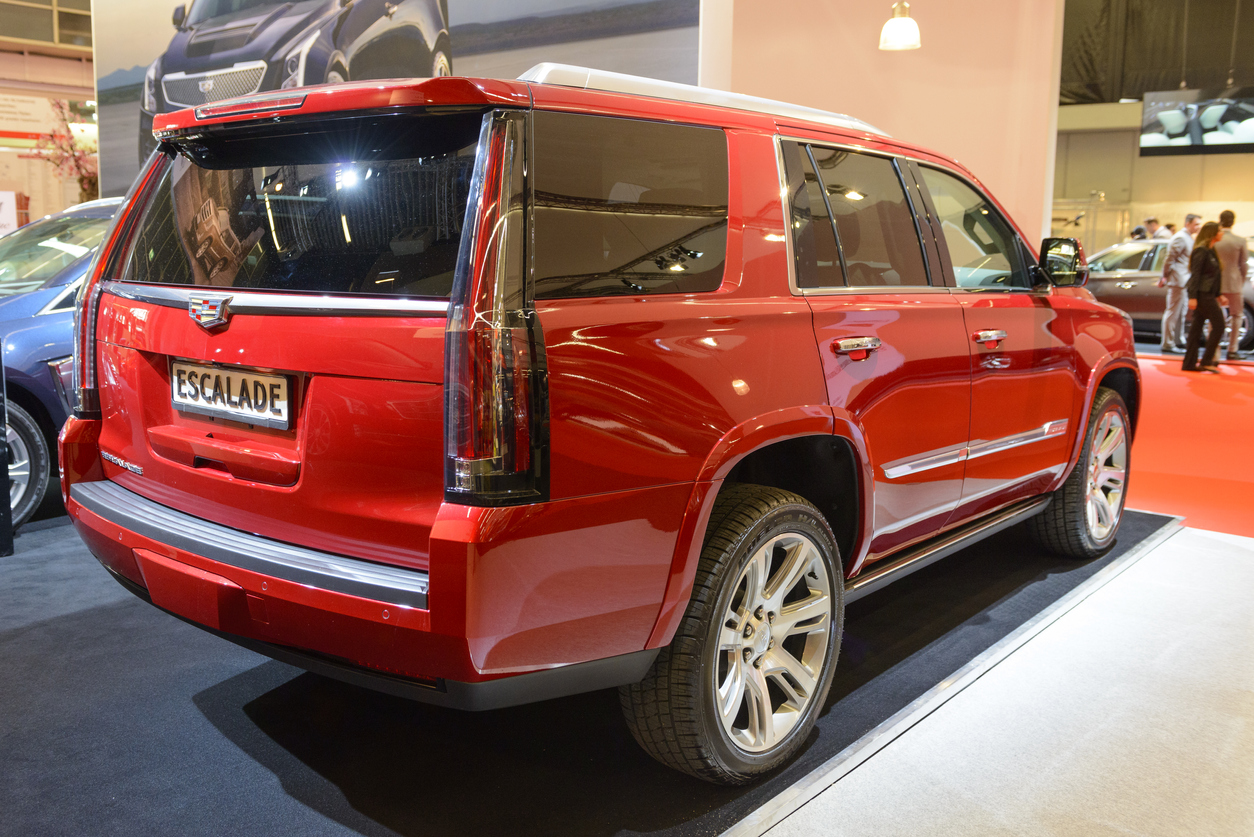 Keep Your Certified Pre-Owned Cadillac Looking and Feeling Like New!
The team at
Cadillac of Lake Lanier
wants to do more than sell you a car. We want to be your source for new and pre-owned Cadillacs for life! We understand that your purchase of a certified pre-owned Cadillac was a thoughtful decision. That's why you chose a vehicle with outstanding performance and luxury amenities - a Cadillac!
However, even if you bought your certified pre-owned Cadillac elsewhere, we're here to help you maintain it. With this article, we'll talk about ways to keep your certified pre-owned vehicle looking and feeling brand new. We'll cover maintenance you should have done here in the service department, or do them at home.
Maintenance Matters


Oil Changes: Visit the Service Department or Do Them Yourself


Whether you prefer the prestige and power of a V-8 Cadillac E...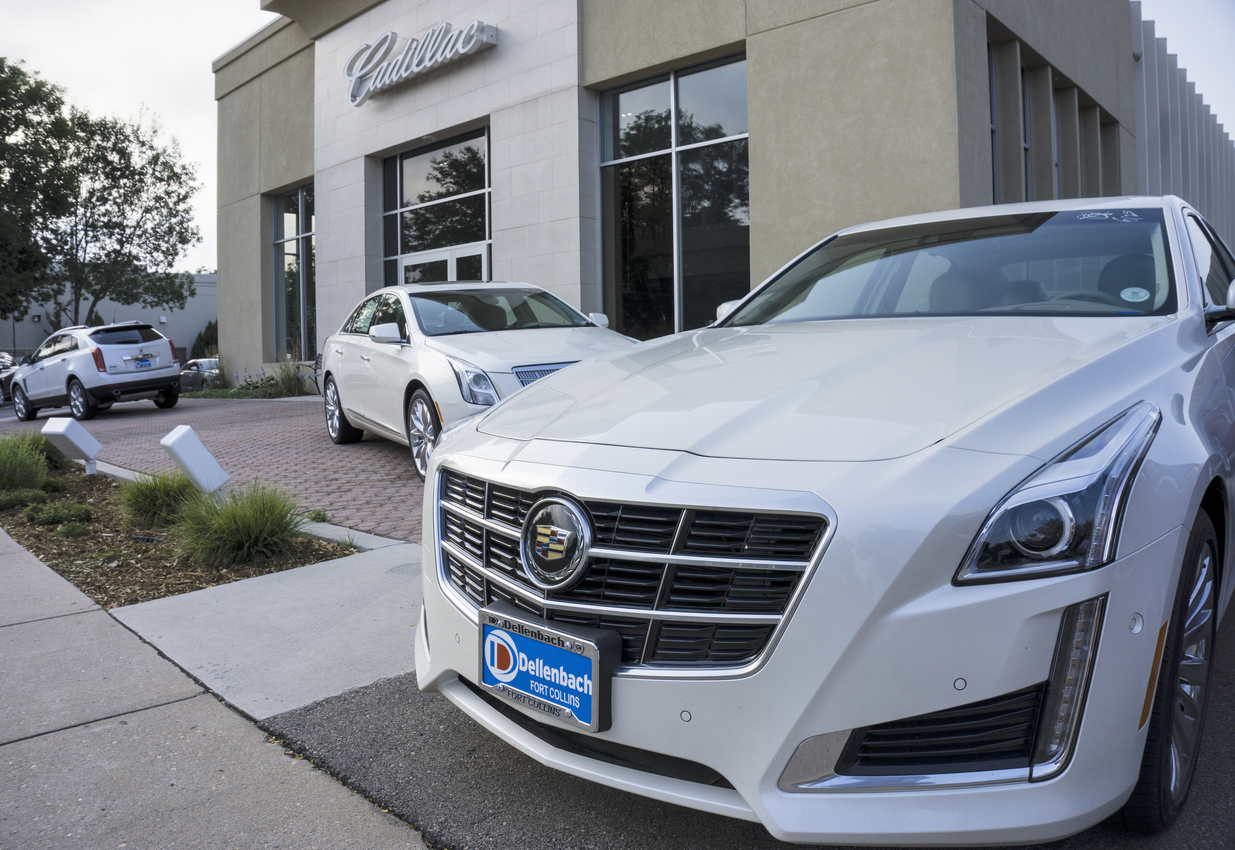 Test Drive a Cadillac at the Premier Cadillac Dealership in Buford
Buying a car is exciting, but, sometimes, it can also be somewhat stressful. However, it doesn't have to be. After you do some research, one of the most valuable tools that can help you to make a wise decision about the car you select is taking a test drive.
Cadillac, recognized as a
premier luxury automaker
around the world, and the second oldest in the United States, has a history of superior craftsmanship and satisfied customers. Owning a Cadillac is not merely about owning an important piece of history; it is a statement that acknowledges your desire for quality and innovation. Whether you are in the market for a new or previously owned Cadillac, here are some tips to consider when test driving a Cadillac at a dealership in Buford.
Why Take a Test Drive?


As mentioned above,...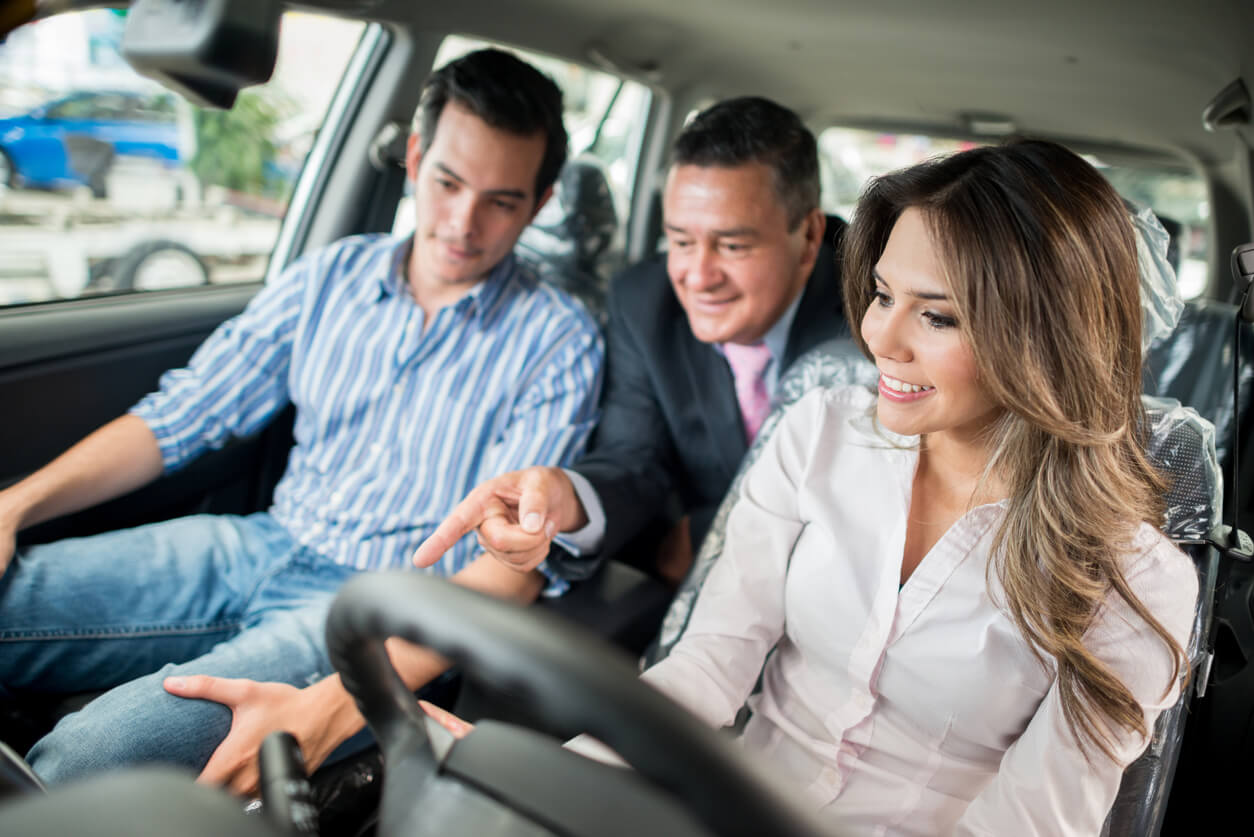 The Lanier Advantage: The Many Benefits of Servicing Your Vehicle at Cadillac of Lake Lanier
Routine servicing provides your car with many benefits that can prevent malfunction, improve performance, and lengthen your vehicle's overall life. Not only does regular servicing make sure that your car is in top condition, but it helps lessen its normal wear and tear. As a vehicle owner, when it is time to get your car serviced, you know that you should leave this job only to the experts as they will give it the premium care that you expect. Further, as a Cadillac owner, you also realize that nobody knows your Cadillac better than Cadillac of Lake Lanier.

Keep Your Cadillac Safe


Accidents can result for many reasons; however, faulty car parts are a significant factor in many automotive crashes. When you take your Cadillac for regular servicing at the Cadillac of Lake Lanier, you ensure ...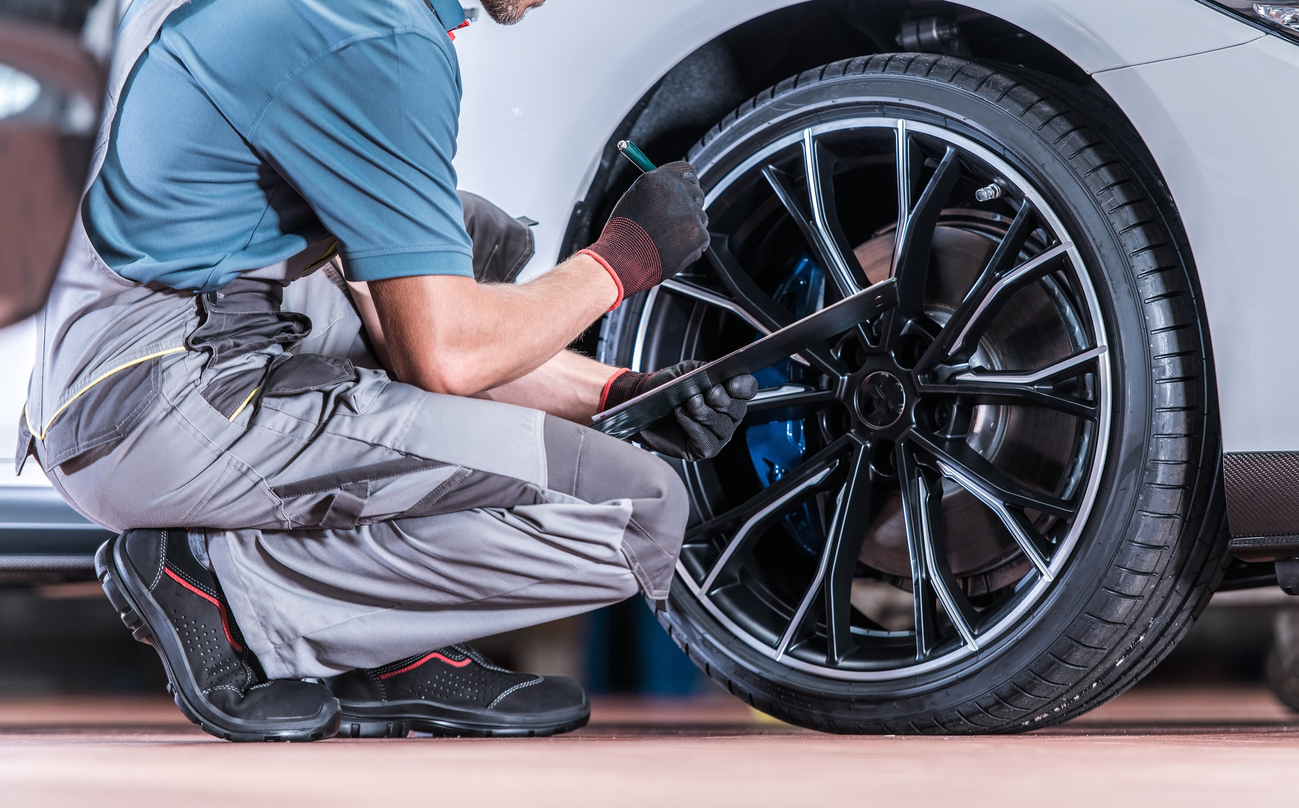 Get Total Peace of Mind With TotalCare Gold Coverage by EasyCare
With the ability to shop online anytime and in-store at our friendly and courteous dealership, finding quality used cars for sale in Alpharetta and the surrounding area these days is not only convenient, it can be a lot of fun as well. Whether you're in the market for a new to you luxurious and stylish Cadillac or seeking more basic get me from here to there transportation, Cadillac of Lake Lanier has
plenty of options
from which to choose.
Sure, our new and used cars are all inspected by our top-notch service technicians to ensure the utmost safety, reliability, and premium performance, so peace of mind is never a problem when you buy from us. If you're looking for a little extra peace of mind, however, the type that comes with having additional coverage that lasts beyond the e...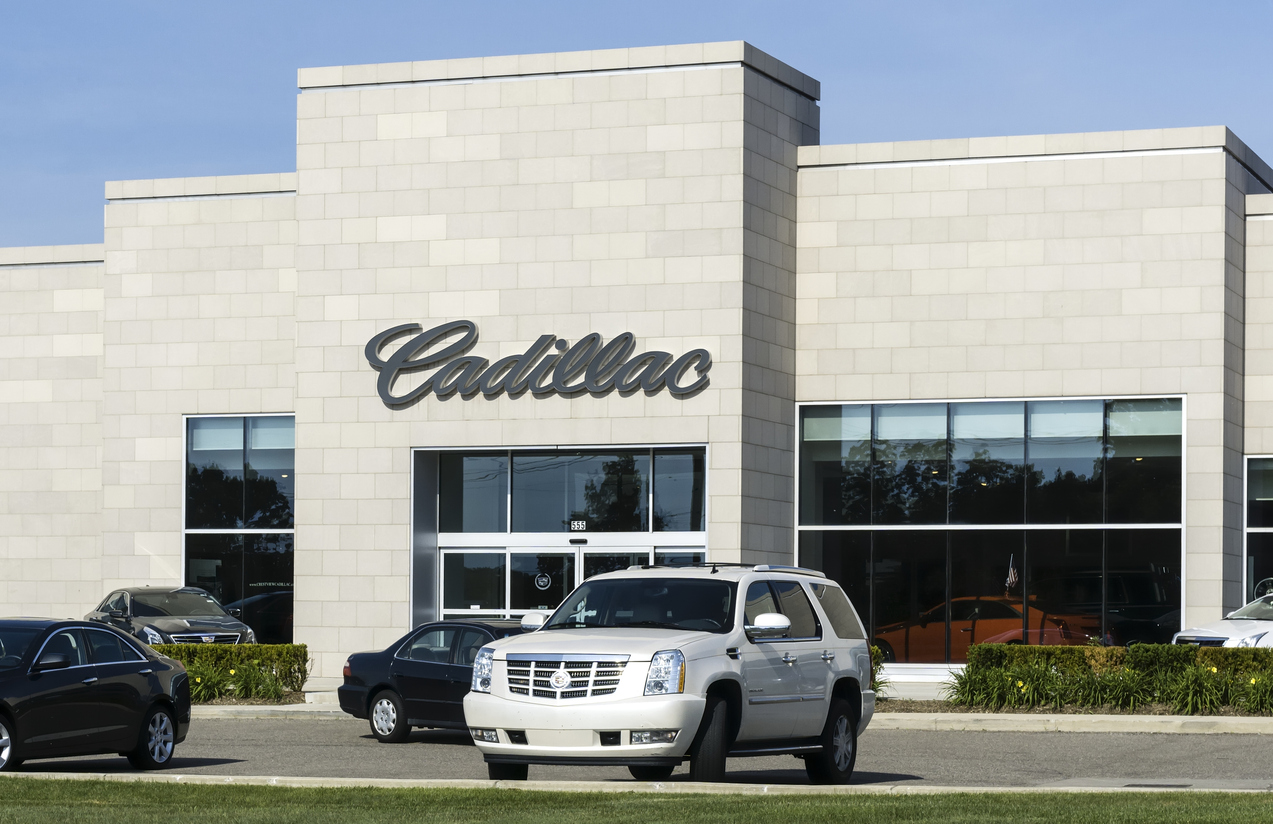 The Latest Cadillac Technology and How to Use it
Cadillac continues to lead with technological innovation. The features below are a few leading innovations in Cadillac technology. Use this guide to get acquainted with your Cadillac, taking advantage of your favorite features below.
Navigation


A favorite feature on your Cadillac is navigation and having the technology to get you where you need to go. Choose the Navigation option on your Cadillac CUE to get directions to your destination. Enter in your address on the CUE and start your new route. You can opt to mute your navigation voice or even select cancel route on the CUE touchscreen.
The driver can also use the push to talk button on the steering wheel to navigate safely while driving. Tell your Cadillac CUE the address of your destination, and they will start the route. If you woul...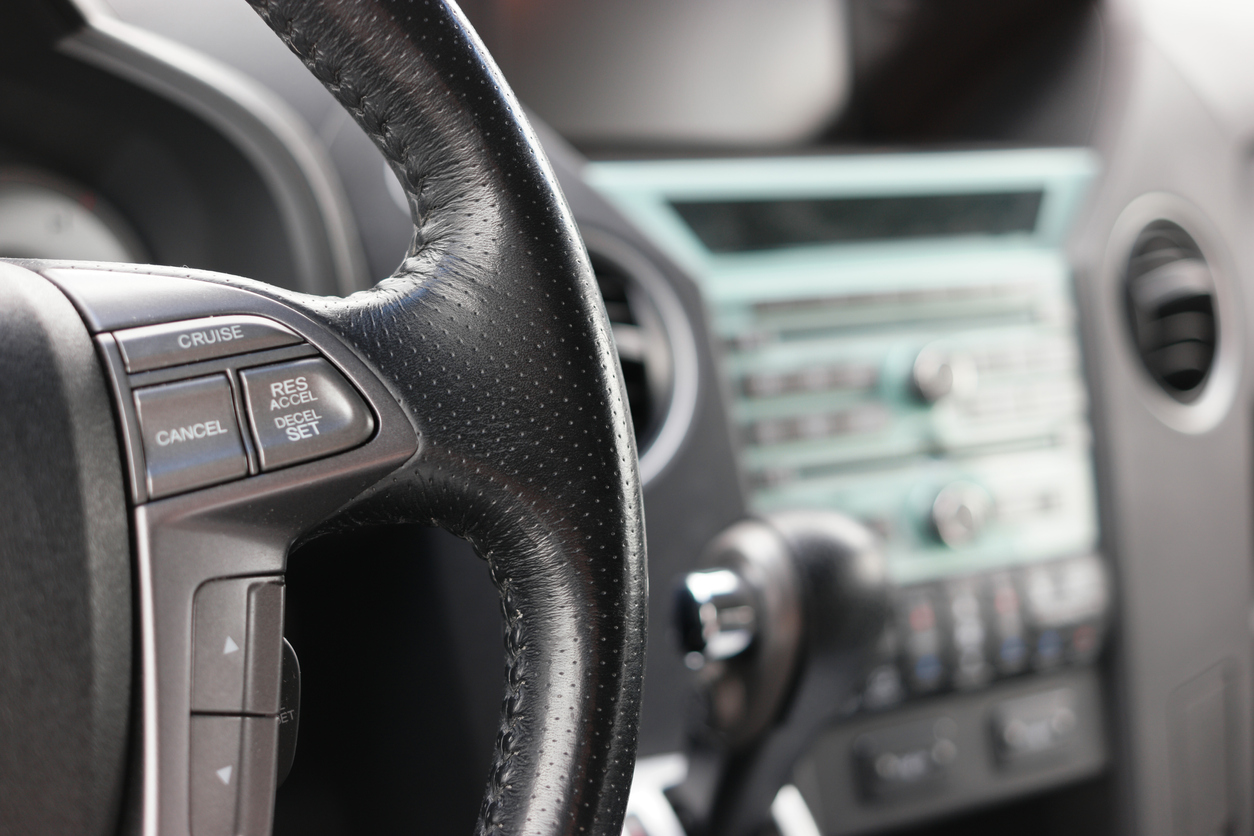 Cadillac's Latest Cutting-Edge Super Cruise Tech
For over a century,
Cadillac
has been considered as one of the foremost luxury vehicle brands available in the market. These cars are not only top-of-the-line but also have some of the most innovative features of modern times. After all, technological advancements are crucial for the company to stay ahead of its competitors in today's markets by providing its customers with unique driving experience.
One of the most recent innovations brought about by Cadillac is their impressive
Super Cruise
technology. Implemented in 2017 in select car models, this technology is an enhanced and smart cruise control mechanism.
Whether you are considering paying a visit to your nearest Cadillac dealership or looking for a Cadillac for sale, knowing more about Super Cruise features will be ...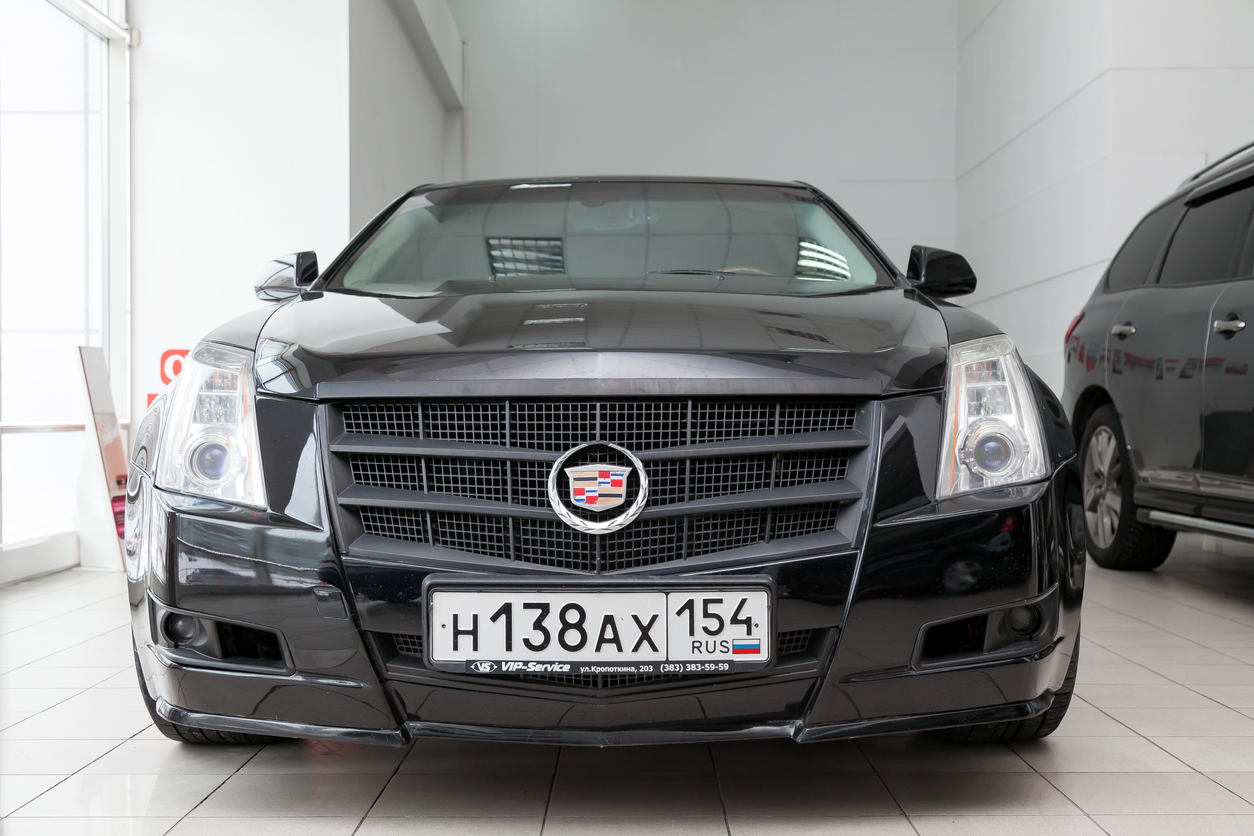 Cadillac's Luxurious Cut-and-Sew Interiors Found At A Dealership in Buford
Customers know the name and what they can expect when they purchase a Cadillac. Top of the line luxury, Cadillac has never sacrificed craftsmanship for its customers, and they are not about to start. No matter which model Cadillac a customer prefers, they can all expect the same attention to detail and stand-alone quality. On top of the various luxuries, customers can expect their new model Cadillacs to come equipped with Cut-and-Sewn Interiors. These interiors can be found locally at a dealership in Buford,
Cadillac of Lake Lanier
.
What Are the Cut-and-Sew Interiors Processes?


Getting back to the basics of manual labor and being built by hand, this
cut-and-sew process
allows original production practices to collaborate with new technology, giving customers the best of both...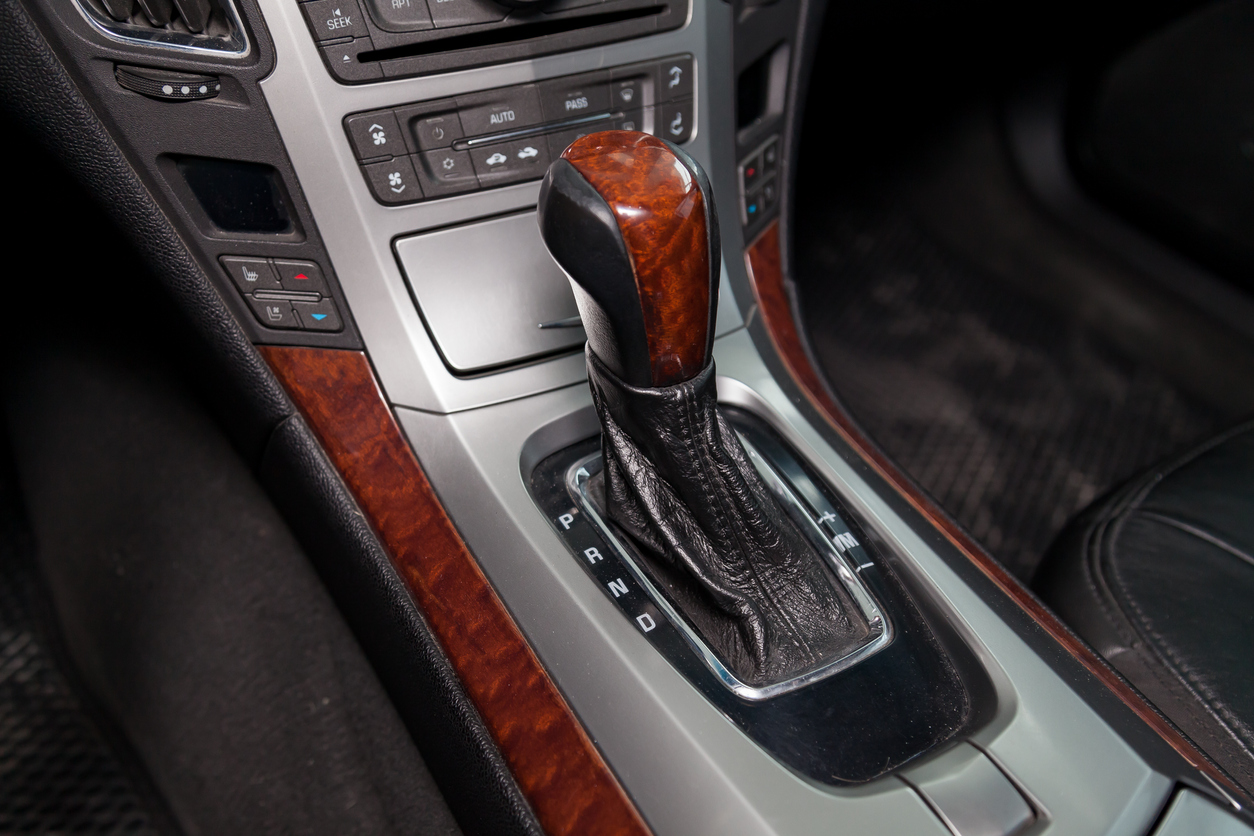 Enjoy the Incredible Benefits of Being a Cadillac Owner
One of the great things about owning a Cadillac is having incredible benefits. From exceptional warranty coverage to customizable maintenance plans, you can make sure your Cadillac is always protected. These benefits make Cadillac ownership much more convenient and provide peace of mind.
Here are some of the incredible benefits available to Cadillac owners:
Warranty Coverage


All new Cadillacs are covered by two
different warranties
. One is a 6-year or 70,000-mile Powertrain warranty. This warranty covers all repairs caused by any defects in materials or workmanship to the engine, drive systems, or transmission.
The second is a 4-year or 50,000-mile Bumper-to-Bumper warranty. This warranty covers all repairs due to defects in materials or workmanship.
Both of these warranties have ...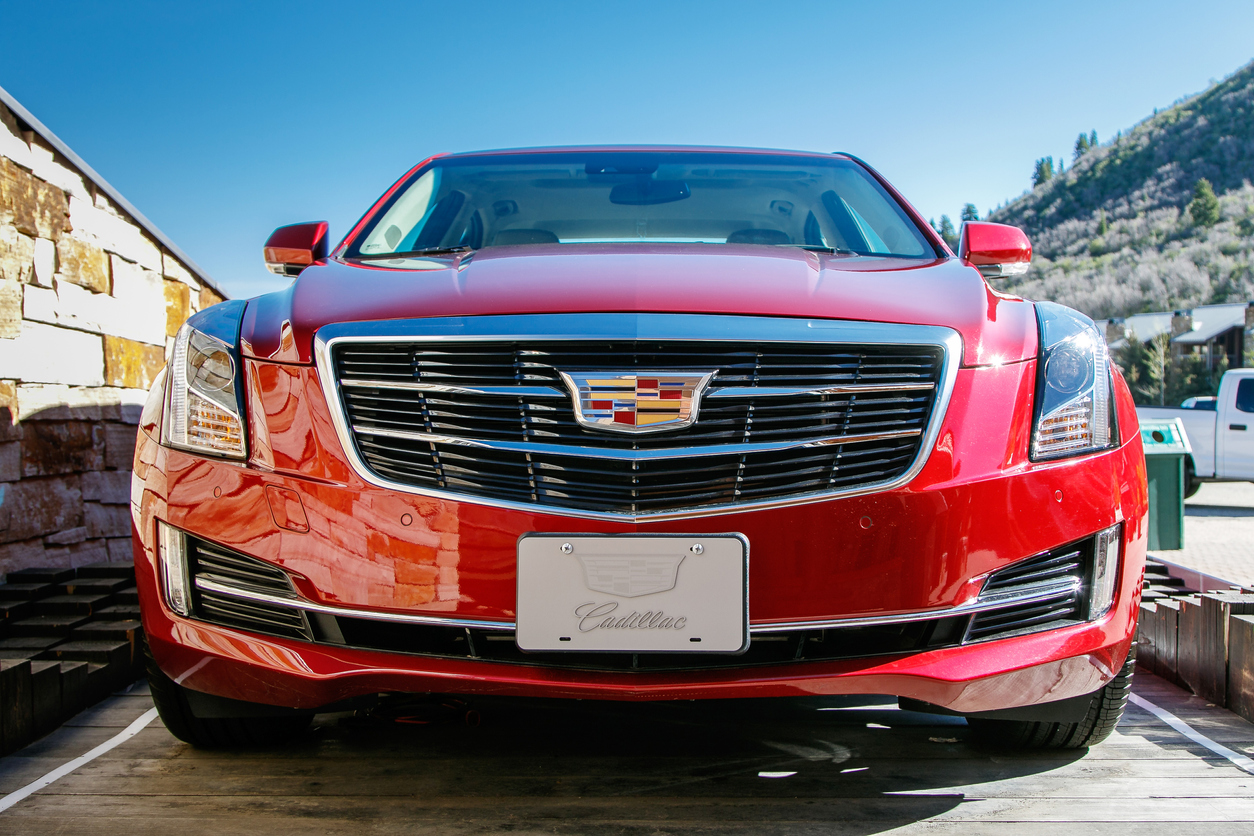 Cadillac Announces Awesome Blackwing Variations of the CT4-V and CT5-V
As the premiere Cadillac dealership in Atlanta, we at Cadillac of Lake Lanier are thrilled to bring you the most recent update concerning two new elite choices coming soon for luxury sport sedans in the Cadillac family of vehicles
Blending pulse-pounding performance with uncompromising luxury, Cadillac has recently announced some details concerning the eagerly anticipated Blackwing series of premium sedans.
It's time to officially roll out the hype machine, because the Cadillac CT4-V and
CT5-V
are going to pack plenty of sporty punch with refined luxury to make car buffs around the world take notice. These vehicles are uniquely designed to suit the needs of the discerning car buyer who is looking for not only more bang for the buck, but also to catch the attention of everyone i...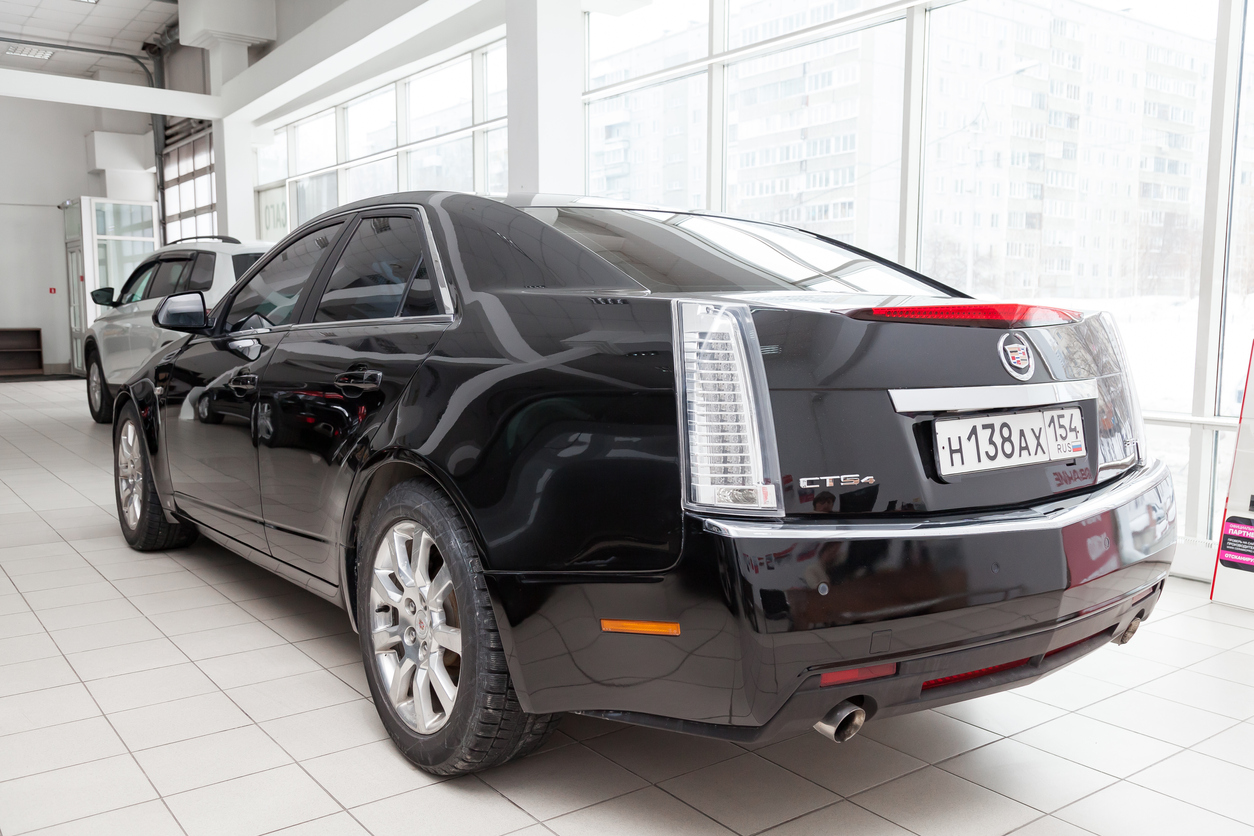 Why You Need the myCadillac App
Whether you have a sporty CTS or a large Escalade, a Cadillac is one of the best vehicles to own. Each has a strong engine, fun handling, and an upscale interior to enhance the driving experience. Cadillacs are also very reliable, making them great to buy pre-owned or as a lease vehicle.
When you buy your Cadillac from your local Atlanta dealership, there's one essential thing you need to go with it: the myCadillac app. This app will allow you to get the most out of your Cadillac and ensure that it's in great condition for many years. Let's see what the myCadillac app has to offer.
Driving Features
The myCadillac app offers helpful functions when drivers are behind the wheel, such as:
Cadillac Smart Driver: This feature monitors your driving behavior. It will remember quick acceleration,...